Facilities
Air Condition
Bar
Minibar
Room service
TV
WiFi
We are sorry, there are no reviews yet for this accommodation.
Los Roques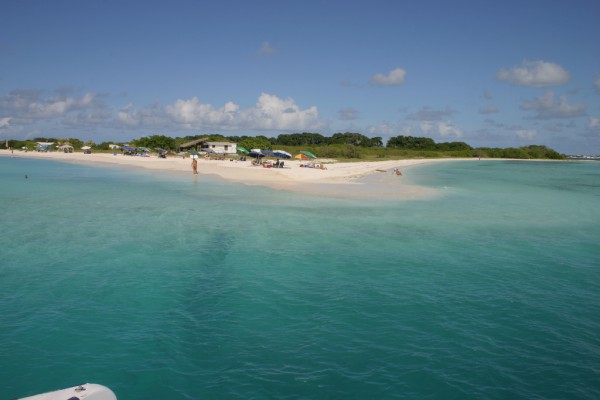 Los Roques archipelago is amongst the very best of the best Caribbean islands, located 168 kms north of the central coast of Venezuela. It consists of 42 coral islands sprinkled along with hundreds of smaller islets, sandbanks and flat sandy cays. The Los Roques archipelago comprises of a great variety of beaches, with regards to rock formations and types of sand.
Are you planing a trip to this magnificent island, then this should serve as your guide to Los Roques. Most definitely, if this is the first that you will be going to this tourist spot, you need at least an idea of where to go, best restaurants in the island, the most wonderful activities you should never miss, and things and places that you should see.
Los Roques in Venezuela
Since Venezuela itself is a wonderful country, you can already expect that the islands portray this breath taking sceneries and the wonderful and clear waters surrounding the beautiful island. This place is not just about the clear waters too; you can also see mountains, rivers, plains, valleys and of course historical places that you will surely love.
Caribbean paradise for water sports
The place is a haven for tourists to put their feet up and savor the sun and sand in style. Perfect for fishing, diving, and snorkeling, Los Roques is a place waiting to be discovered.
[caption id="attachment_6375" align="alignnone" width="1024"]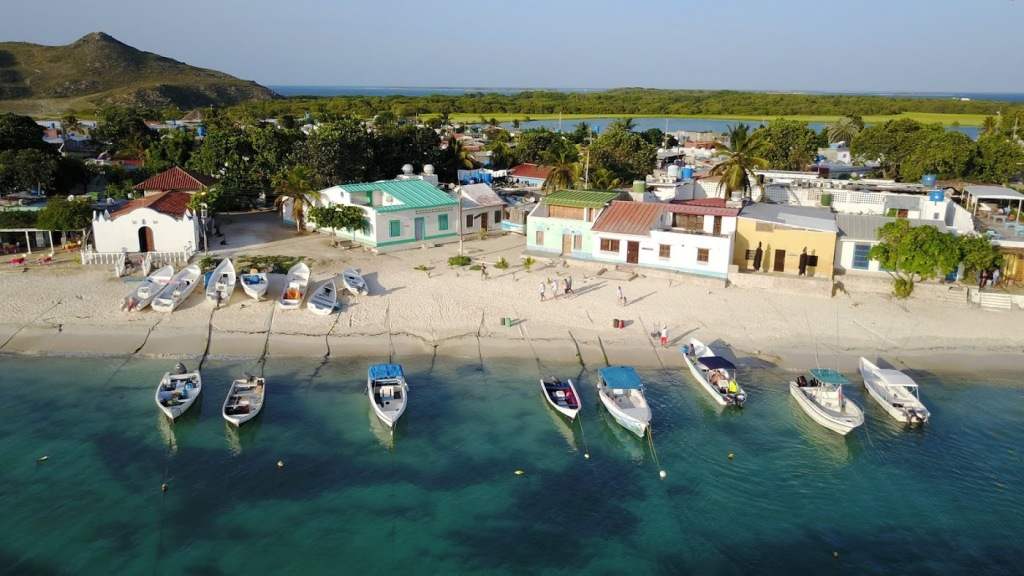 Los Roques[/caption]
Sports and Nature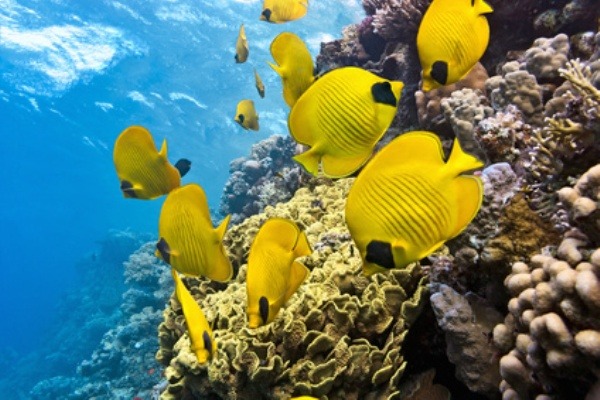 In the Los Roques archipelago, time has almost reached a stand-still, its natural beauty sustained, wild and exotic, surrounded by special magic that enraptures everyone including its homegrown people and their way of living. The islands are famous for their diversity of marine fauna including parrotfish, red snapper, dolphin, octopus, shark, barracuda, and the almost-extinct queen conch. The Los Roques Archipelago is practically one of the few virgin paradises left in the Caribbean, offering an isolated Caribbean, with sea birds, and several beaches bathed by crystal clear waters, turquoise color, beckoning for a quick dip, after a nice walk under the radiant sun on the almost surreally white sand. [caption id="attachment_6376" align="alignnone" width="1024"]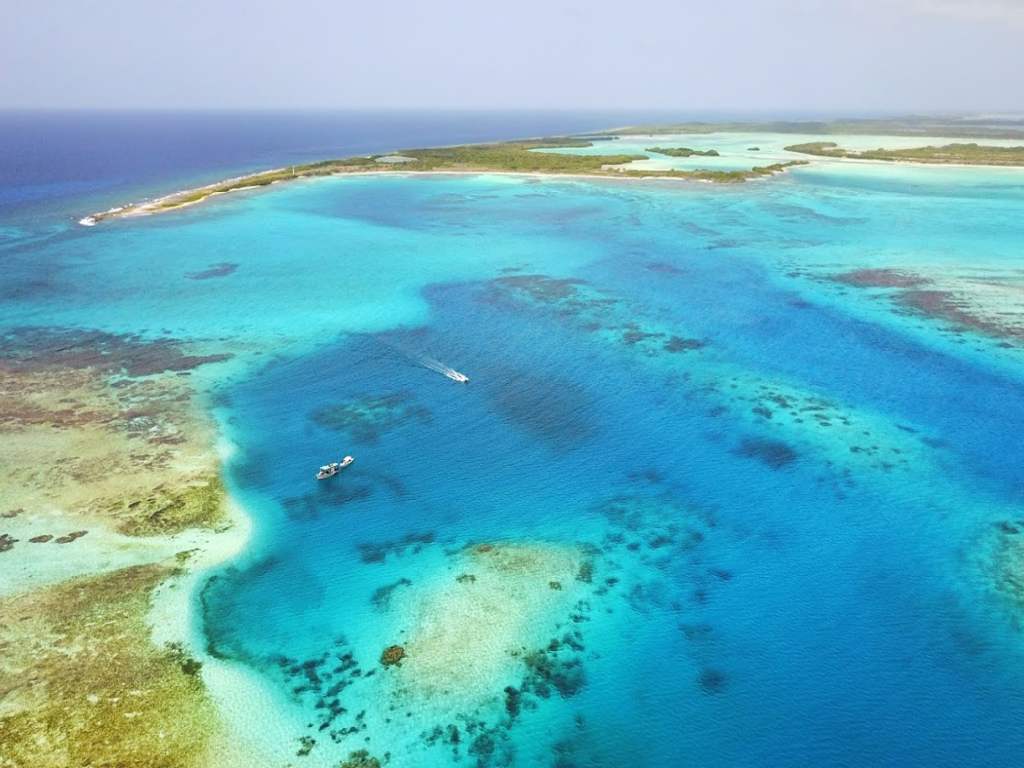 Nature of Los Roques[/caption] To rest and recover from the stroll on the beachside, you can find a cozy nook, where, besides relaxation and attention to the tourists, you can embark on an excursion in small fishing boats to inhabited islets. There are little to no big hotels in Los Roques  so as to maintain the natural structure and environment, Its varied and interesting fishing combined with a prolific birdlife, good quality lodging, and a serene island atmosphere that will remain etched in mind for a long, long time, makes the lengthy trip worthwhile. There are varieties of awesome and magnificent place to visit, If you are still skeptical and undecided whether Los Roques is the best place to go for relaxation, here is something that you may want - they offer various activities that include scuba diving, kayaking, snorkeling and boat riding that will make you love the waters of Los Roques more. If you are tired of these outgoing activities, you can go to a road trip and visit the most historical places, the breath taking mountain sceneries and of course the best place to buy souvenirs to bring, home for your loved ones. No single tourist went to Venezuela disappointed. Majority of individuals visiting this island in Venezuela never went home sad and will want to come back for a longer period and enjoy all the activities and relaxation areas here in this wonderful island.
Before you book and go to the beautiful country of Venezuela, here are some vacation tips that you may want to know just to be sure that you will be making the most out of your long trip and vacation.
Los Roques is full of waters and mountains so make sure that you bring your favorite bathing suit(s), and some sneakers that you can fit it during long walks.
The weather is sunny and warm so you may want to bring sun block lotion just to protect your delicate skin from long exposure to the sun.
Also, Venezuela is a big area, just in case that you want your own time to tour the area, make sure that you have a map in handy just in case you need directions.
Try to learn a bit of their language. Learn how to say Hi, Hello, Thank you and You're welcome since they will be speaking a different language upon entering the boundaries of Venezuela.
About  155km (96 miles) in the northern part of archipelago in the central coast of Venezuela lies the biggest island in Los Roque, the island is known as Gran Roque.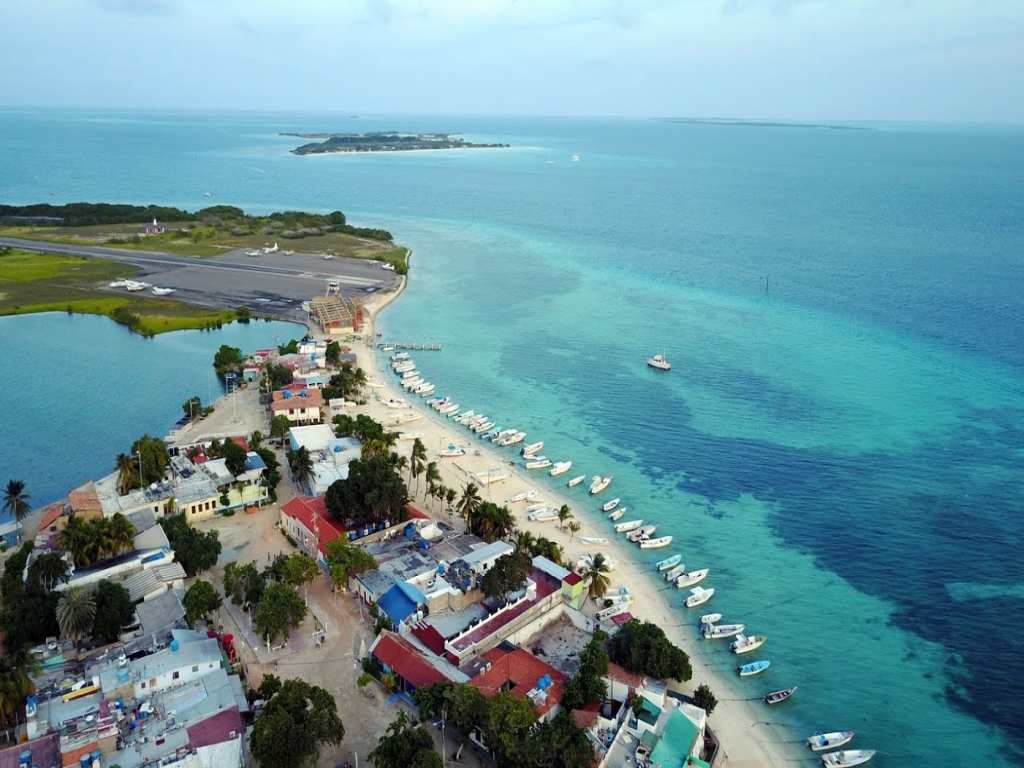 Most people find that the best way to travel to Los Roques National Park is a flight on Los Roques Airlines, from Caracas, Venezuela. It's a short, 35-minute flight to Los Roques Gran Roque island. And prices for flights to the islands are reasonable, ranging from $250 – $300 per person depending on the time of year. Venezuela's Archipelago Los Roques islands offer one of the best kite surfing destinations in the world. Los Roques is a set of about 350 islands, cays, and inlets about 155 kilometers off Venezuela's central coast. And about every one of them has a great kite surfing location. What's great about kite surfing in Los Roques is the weather and the scenery that's so beautiful, you'll probably find yourself thinking, "Now THIS is a paradise!"
What Makes Los Roques a Great Kite Surfing Location?
The winds blowing across the water provide the right amount of power to help you as you kite surf over the top of crystal clear water that changes in dramatic shades as you head out deeper. The shallow bottoms along will also allow you to see all the amazing marine life in the clear water off the coast of the Los Roques islands.
Places to Kitesurf in Los Roques
The great thing about Los Roques is that you can find plenty of places to
Los Roques Kitesurf
on many of the islands. Prices range, and you can get professional Kite Surfing Instruction if you're starting out. Diving places in Los Roques With so many islands, cays, and islets in the Archipelago Los Roques National Park, it can feel overwhelming trying to decide where to scuba dive.am going to list this major diving spots in Los Roques in order to help vacationist or many people who are planning an
Los Roques Travel
:
Boca de Cote
Boca del Medio
Cavernas de Las Salinas (Salina Caverns)
Cayo De Agua
Cueva de Los Sabalos
La Pelona de Dos Mosquises
Noronqui
Piedra de la Guasa
Punta Cayo Sal
Boca de Cote
Boca de Cote is located about 16km (10 miles) South of Gran Roque, the largest islands in Los Roques. Here you'll find brightly colored coral communities living in harmony with a wide variety of fish, as well as Tiger Sharks, black coral, and sponges.
Boca del Medio
Boca del Medio is a scuba diving spot on the east site of the Los Roques Archipelago and features some of the clearest waters in National Park. The water is super clear here because the area isn't affected by the lagoon's production of algae, which results in visibility up to 30 meters, which is perfect for scuba diving coral reefs.
Cavernas de Las Salinas (Salinas Caverns)
Cavernas de Las Salinas's (Salinas Caverns) diving spot is located on the west side of the southern barrier and features a breathtaking topography that features vertical walls roughly 25 meters deep that lead to beautiful ocean caves, black coral, and a wide variety of sponges.
Cayo de Agua
Cayo de Agua is a key located on the western side of Los Roques and features a wide range of marine life to swim with, including Tuna, and dolphins.
Cueva de Los Sabalos (The Sabalos Caves)
Cueva de Los Sabalos (The Sabalos Caves) is located on the northeast side of Los Roques and features rocky walls and large colonies of Coralline fans. Along the rock wall, you'll see the entrance to Sabalos Cave which is the home of many fish species that you'll enjoy swimming alongside as you explore this breathtaking cave.
La Pelona de Dos Mosquises
La Pelona de Dos Mosquises is located south of the Dos Mosquises scuba diving spot features a sand key and huge coral reef mass that's estimated to be hundreds of years old.
Noronqui
A diving spot in the deep part of the water where tiger sharks and turtles often swim together with people is know as noronqui, most people know it as noronqui abajo.
Piedra de la Guasa
Piedra de la Guasa located less than 1 mile (1.6km) from the main island of Gran Roque and featured large schools of fish, Sole, and Tiger fish, Macarel, Batatas, and Barracudas.
Punta Cayo Sal
Punta Cayo Sal's diving spot is located on the western edge of Cayo Sal and features a short terrace that abruptly drops off, and is the home of sponges with beautiful purple polyps to admire and explore.
Diving in the Archipelago Los Roques National Park
The Archipelago Los Roques National Park offers a wide range of scuba diving packages for beginner to advanced scuba divers with expert instruction and guidance by certified divers with years of experience diving in the Caribbean waters of Los Roques, Venezuela. Scuba diving trips typically range from $35 above per person, per dive, and the price includes the dive permits, tank, and lead. Every tool and amenities you needed will be made available, and you'll be supervised by an NAUI/SSI certified Open Water Scuba Diver. Amazing bone fishing - Fly Fishing in Los Roques
Many great fishermen are known to travel to los roques archipelago from various part of the world to fish off the coast of Venezuela.
Los Roques Fly Fishing
is a dream for everyone who likes fishes. The pristine ocean water surrounding the 350 islands, cays and islets 155 kilometers north of Venezuela's central coast, offers some of the best sports fishing you can experience anywhere on earth. [caption id="attachment_6381" align="alignnone" width="1024"]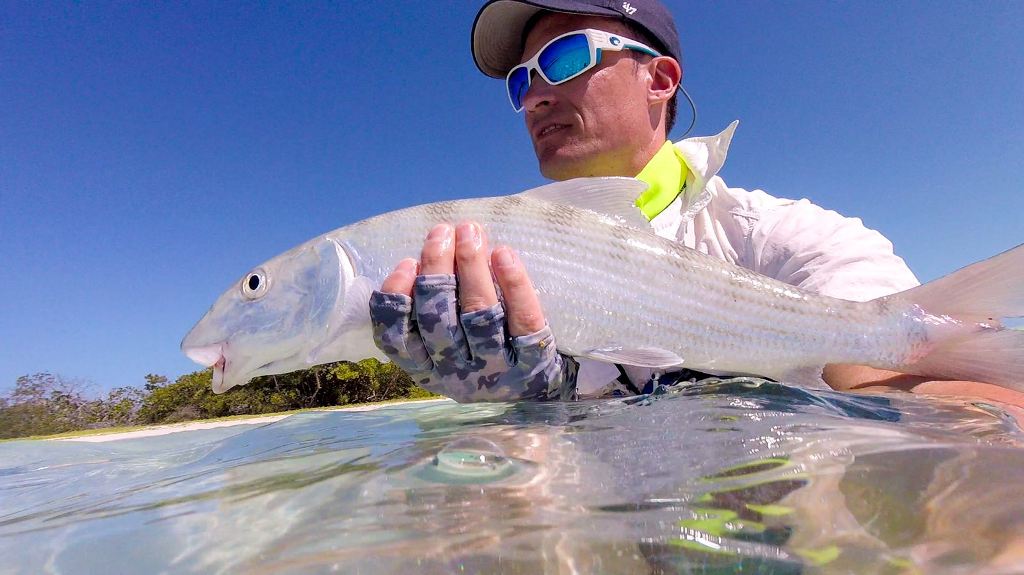 Fly Fishing in Los Roques[/caption] Los Roques offers some of the best deep water fishing in the world, just 30 minutes from shore. Fishing is so great off the coast of Los Roques, why because the clear and magnificent underwater surroundings serve as shelter and food to a host of small fish that attract large fish like Barracuda, Blue Marlin, and White Marlin, Sail Fish, Tuna, and much more. But as great as the deep water fishing is in Los Roques, the waters off the coast of this Archipelago is best known for one more type of fishing:  Bone Fishing.
Los Roques is known as the Bone Fishing Capital of the World
Bonefish are considered by anglers to be the best fly fish game on earth, and Los Roques has become the premier bonefishing spot in the world because of the warm weather, beautiful scenery, and clear blue water that dramatically changes shades of blue as you go deeper out to sea. Los Roques fishermen (and women!) enjoys air temperatures in the upper 80s to low 90s (26º to 32 Celsius) Fahrenheit and a water temperature that stays about 76º Fahrenheit (about 24º Celcius) year round. Combine that with the trade-winds that provide a nice breeze throughout the day, and you have a perfect location to enjoy bone-fishing in paradise.
What is a Bonefish?
A bonefish (also known as Albula vulpes) is a type of fish from the Albulidae family. Bonefish resides in the tropical zone of the waters, they often move in schools to shallow mudflats. The Los Roques Archipelago to feed as the tides come in each day, then headed back to the deep as the tide resides. Bonefish weigh up to 22 pounds (10 kilograms) and reach a length of about 40 inches (104 centimeters).
How to Catch Los Roques Bonefish
There are several ways anglers catch Bonefish, including casting baited hooks or lures around the school. But the most popular. Bonefishing technique requires you to have a type of guide take you to the school pushing the boat with a pole just because bonefish will be scared away at the sound of motors. Once the boat's guide finds the Bonefish, they'll help tell the Angler where to cast his line for the best chance at hooking a Bonefish.
Nightlife info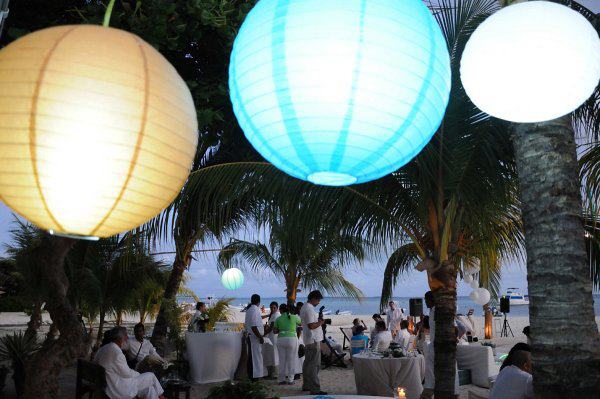 Bora la Mar or Aquarena is recommend for evening and night-life.
Culture and history info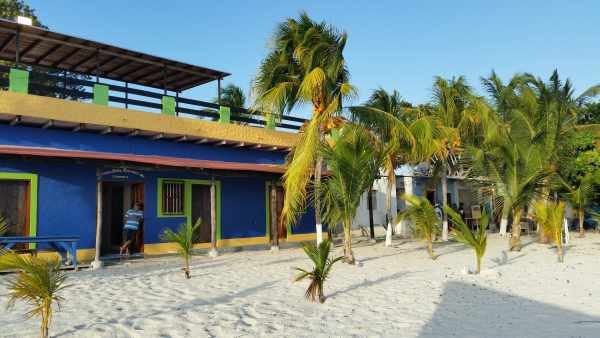 A brief history of Los Roques
In 1589, the Venezuelan government took over the islands, despite the fact that the Dutch considered Los Roques' islands to be their territory. President Antonio Guzman Blanco in 1871 issued an order that established the Territorio Colon. This includes Los Rogues along with some neighboring islands Then, in 1972 the Venezuelan government declared that the islands that make up the Archipelago Los Roques be protected to ensure the long-term survival of the large variety of seabirds and sea life found in the Caribbean waters of Los Roques many islands.
---
Read more