Caracas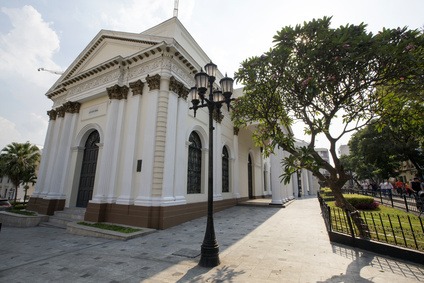 Santiago de León de Caracas (Caracas)
Caracas is the capital of and also the biggest city in Venezuela. It is known to be the cultural and economic center of this beautiful South American country. Interestingly, Caracas is also one of the most expensive cities to live in worldwide. The
flights from Caracas to Los Roques
have a duration of 35 minutes.
Tourist attractions in Caracas
Caracas is full of sights worthwhile visiting them. One of the most famous one is the five-naved basilica also known as the cathedral of Caracas, which has already been built in 1614 and renewed from 1710 to 1713. Within the town, you should definitively visit the Plaza Bolivar, which is the center of the old colonial city of Caracas. Around the Plaza Bolivar you will also find a lot of interesting and beautiful buildings with a rich history. The birthplace of Simon Bolivar, a very important person for all Venezuelan people, is found nearby. Besides the cathedral, Caracas has also a lot of other important and nice churches to visit.
| | |
| --- | --- |
| Country | Venezuela |
| Languages spoken | Spanish |
| Currency used | Bolivar Fuerte |
| Area (km2) | 777 |